We currently have 2 games consoles made by Tomy in our collection. While it isn't a exhaustive list, it is a good approximation of what we have here at the Centre for Computing History. If you have something which you would like to donate to us, please head to our donation page for information.
Order By : Title - Release Date - Publisher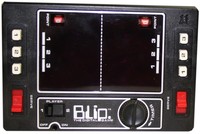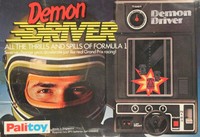 Demon Driver
Description:
This electronic game console uses two film strips which advance at different speeds to simulate driving on a racetrack.