We currently have 6 games consoles made by Grandstand in our collection. While it isn't a exhaustive list, it is a good approximation of what we have here at the Centre for Computing History. If you have something which you would like to donate to us, please head to our donation page for information.
Order By : Title - Release Date - Publisher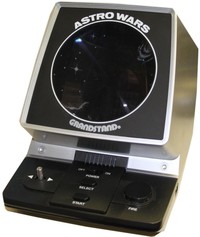 Grandstand Astro Wars
Description:
This portable game console requires the player to dodge missiles fired by alien ships, destroy the attackers, and launch and recover their space capsule.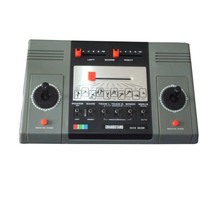 Grandstand 6000 Colour
Description:
One of the early colour TV games but still the same set of PONG like variants!

This console used joysticks rather than the rotary paddles which meant the bats could move in two dimensions!!