We currently have 2 games consoles made by Bambino in our collection. While it isn't a exhaustive list, it is a good approximation of what we have here at the Centre for Computing History. If you have something which you would like to donate to us, please head to our donation page for information.
Order By : Title - Release Date - Publisher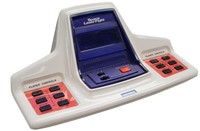 Space Laser Fight
Description:
The world's smallest graphic color display with revolutionary computer-game functions and sounds! you can see the space robot's arms move to fire a laser beam, legs move to stoop and body fall apart due to laser destruction.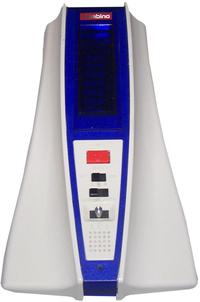 Bambino UFO Master Blaster
Description:
One of the first VFD games to be produced, and also one of Bambino's first games consoles to be released.